Program Communications Officer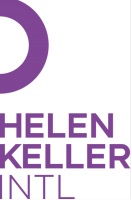 Helen Keller International
Description
Helen Keller Intl ~ Job Announcement
Program Communications Officer
(NYC preferred)
Guided by the remarkable legacy of its co-founder, Helen Keller, Helen Keller Intl partners with communities that are striving to overcome longstanding cycles of poverty. By delivering the essential building blocks of good health, sound nutrition and clear vision, we help millions of people create lasting change in their own lives. Working 20 countries – across Africa, Asia, Europe, and the United States – and together with a global community of supporters, we are ensuring every person has the opportunity – as Helen did – to reach their true potential.
Helen Keller Intl has established itself as a leader in integrated neglected tropical disease (NTD) control and elimination efforts at the national, regional, and global levels. The overarching approach guiding Helen Keller's neglected tropical disease programs involves supporting the delivery of preventive chemotherapy at national scale; monitoring and evaluating program progress toward global control and elimination goals; supporting morbidity management to address trichiasis, hydrocele and lymphedema; and promotion of water, sanitation, and hygiene efforts through behavior change communication and school health programming.
Helen Keller is seeking a Program Communications Officer to join a dynamic Global NTD team and work in a multi-country portfolio funded primarily by FHI 360 through USAID.
Scope of Position
Reporting to the Director, Neglected Tropical Diseases, the Program Communications Officer will support the development and implementation of an overarching multi-country communications plan (in collaboration with the donor, FHI 360) and implement a master content calendar per year, identifying key program and communications milestones in each program country to document and promote Helen Keller's Act | West communications and marketing goals and our agreed communications deliverables as defined by consortium lead, FHI 360. The communications plan will incorporate the donor's specified deadlines, milestones, and needs. The content will be tailored for and disseminated to a range of both external and internal audiences, targeting technical stakeholders and peers, implementing partners, media, as well as the general public. The content will be reviewed, approved, published and disseminated in careful and close consultation under the direction of the Director of Neglected Tropical Diseases. This process may include engaging with Helen Keller's Executive Senior Program Team, the Vice President of Neglected Tropical Diseases, Country Program Managers, Country Directors, Marketing and External Relations, and Grants and Contracts, as applicable. Per review and approval of the agreed Act | West communication strategy charted via FHI 360 and Helen Keller, content will be published and promoted on the Act | West website via print publications as well as on both Helen Keller's website and social media channels.
This is a hands-on position to gather, produce, and edit reports and stories with minimal supervision. The role demands expertise in professional writing, editing, story development, content planning, project scheduling, project management, travel, and itinerary planning, with some field visits per year to program sites in Act | West countries.
Helen Keller has a matrixed reporting structure that respects both the line management and authority within country office and global management hierarchies; and the accountability and oversight duties of the many subject matter experts, such as those on this project team, that support our country offices. Regular communication and a spirit of teamwork among colleagues, both hierarchically and laterally are essential to make this structure thrive. For example, the Program Communications Officer will be expected to liaise with other departments, such as Grants and Contracts and Marketing and Communications, as needed.
Specific Responsibilities
Support the development of a content development strategy and master annual multi-country content calendar for Helen Keller's Act | West program activities in close consultation with the program Director, program leads in countries of operation, and the communications staff at FHI 360.
Implement the strategy by working independently to plan, develop, and manage the review, approval, and quality control, and ensure completion of all agreed communications deliverables.
Develop compelling content to document milestones, key learning, key achievements, challenges, and outcomes of Helen Keller's Act | West program activities.
Develop and source content ideas; plan, write, edit, and manage review process for all communications deliverables, including success stories, staff and program participant interviews, blogs, project updates, status reports, learning summaries.
Develop visual stories to document program in action (such as mass drug administrations, launch events, community trainings and sensitization, public mobilization campaigns, assessment surveys, etc.).
Collaborate closely with internal clients and stakeholders to help facilitate the creation of photographs, video, and all other communications content.
Facilitate and support production of video and video shoots via hired professional videographer consultants. Help scout, select and coordinate subjects and releases for video shoots in coordination with program colleagues.
Prepare RFPs for video and photography production consultants and vendors for specific projects, as needed. Select and manage other vendors and suppliers (i.e., graphic designers, printers, etc.) for specific projects as needed.
Manage, label, and maintain, video, audio, story/text, and photography files for Act | West SharePoint site: partner with the Digital Marketing Manager to archive all Helen Keller media assets in ResourceSpace.
Contribute to Helen Keller Intl's broader communications needs and strategy.

Serve as an active member of Helen Keller's Communications Community of Practice.
Collaborate with Content Marketing Manager to integrate NTD work into larger Helen Keller marketing and communication strategy.
Liaise with marketing and communications team to develop external facing story concepts and media assets.
Collaborate with marketing and communications team to ensure all program assets are in compliance with Helen Keller brand guidelines.
Requirements
Proven, professional writing and editing skills and expertise tailoring content for a range of target audiences and translating highly technical source material for a general audience. (Work samples required).
Expert visual and written storytelling skills.
Strong familiarity with and understanding of INGO codes of conduct and ethics for images and messaging, policies to safeguard program participants from exploitation, and ethics/best practices for securing informed consent from vulnerable populations for interviews and multi-media content.
Savvy, flexible, versatile, self-starter; creative thinker and innovator; ability to build multiple relationships to develop and implement cross-cutting ideas and solutions.
Ability to work independently but with strong accountability, driving projects effectively from conceptual stages to launch, and handling multiple and often competing deadlines.
Personal commitment to Helen Keller's mission and goals and the values demonstrated by Helen Keller co-founder, Helen Keller: compassion, grit, and optimism.
Fluency in written and spoken English is required, French language skills preferred.
Willingness and ability to travel internationally from time to time, as required (10% travel). Please note that all US staff must be up-to-date with their COVID-19 vaccinations and all staff must be up to date in order to travel internationally.
When community transmission rates of COVID are high, Helen Keller also requires all US-based staff to wear masks while providing program services and when in any open or public space in the office and to observe social distancing.
New York based team members work a hybrid schedule with two days per week in the New York City location.
Education and Experience
Bachelor's degree in communications, journalism, or related field.
At least 6 years' experience either as a journalist or as a Program Communications Officer for an international organization. Some field experience is preferred.
Experience working for an international global health nonprofit, multilateral or international institution. Familiarity with public health content and/or international development issues is a strong plus.
Experience producing content in resource-poor settings with vulnerable populations, and familiarity and interest in collaborating with diverse global teams.
Compensation
The midpoint of the salary range for this position is $76,000 with a minimum of $60,800 and a maximum of $91,200. Actual base salary will vary based upon, but not limited to, relevant experience, salary of internal peers, and business specialty.
To Apply
Qualified candidates should submit a cover letter and resume to hki.recruitment@hki.org Applications will be accepted until the position is filled.
In the spirit of our namesake, Helen Keller
is dedicated to building an inclusive workforce where diversity is fully valued.
We are an Equal Opportunity Employer where all qualified applicants will receive consideration for employment without regard to race, color, religion, sex, national origin, age, sexual orientation, gender identity, genetic information, disability, or protected veteran status.
We are committed to providing reasonable accommodation to individuals with disabilities. If you are a qualified individual with a disability and need to request accommodation during the application or interview process, please contact us at the email above or call: +1 646-356-1789.